Official website
Book direct
Located only 25 minutes from Dublin Airport
Welcome to Boyne Valley Hotel and Country Club
Situated on 16 acres of beautifully landscaped gardens, The Boyne Valley Hotel is a modern, comfortable home away from home whether you are travelling for business or leisure.
A warm welcome awaits you on arrival. Check into one of our modern, stylish rooms and enjoy our eclectic style. Work out in the gym, take a dip in the pool or stretch out in the sauna. Enjoy a stroll in the garden before sitting down to dine in our Conservatory Bar where contemporary bistro menus incorporate the finest of local produce.
---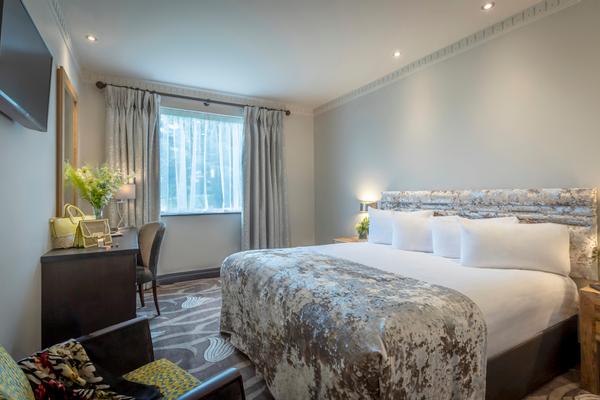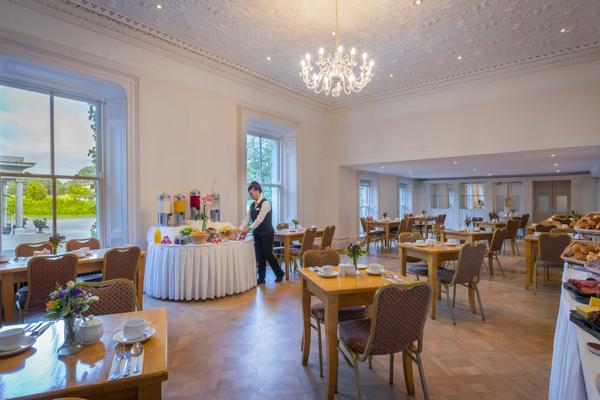 ---
Just 25 minutes from Dublin Airport, our hotel is the perfect base for exploring the beautiful Boyne Valley including the breath-taking UNESCO World Heritage site at Newgrange. These 5,000-year-old Neolithic tombs are older than the pyramids at Giza and a stunning feat of ancient engineering. Enjoy all that Drogheda has to offer with a vibrant arts, culture and food scene. Make sure to visit St. Oliver Plunkett's Head in St. Peter's Church on West Street and capture a selfie at St. Laurence's Gate, our stunning 13th century Barbican. Play a round of golf at any of the stunning links courses on our doorstep including County Louth Golf Club, Seapoint and Laytown / Bettystown. Walkers adore trekking and hiking in the Boyne Valley with so much to see en route. Start your very own Camino voyage with the beautiful 25km Drogheda Camino looped walk.
---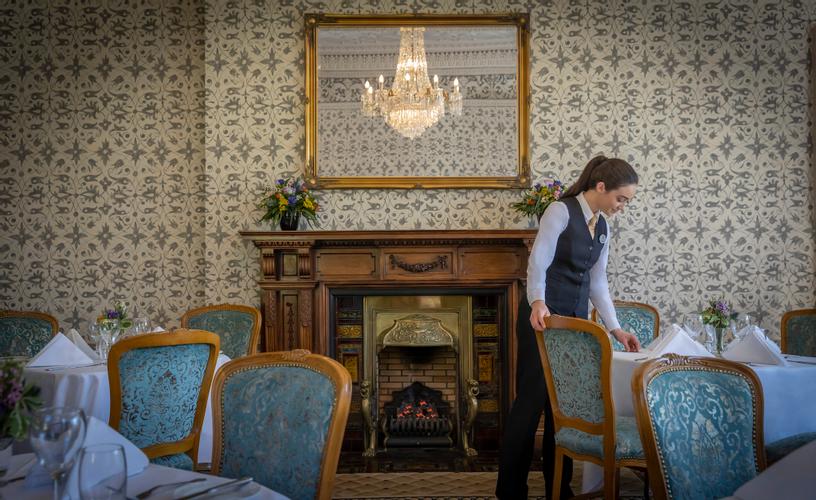 ---
Whether you're here for busy business meetings or a relaxing leisure break, the Boyne Valley Hotel is just right for you. Book your stay now and experience the warmth of our welcome for yourself!
---
Good to know
Just 45 minutes from Dublin City Centre and 25 minutes from Dublin Airport All rooms recently reburbished 
On site pool and leisure facilities
Check in Time: from 15:00 hours
Check out Time: Until 12:00 hours
---
Free WIFI
---
What our guests say
"
Room was comfortable. There was a delay in confirming a reservation in the restaurant where we were told it was fully booked out until 2100. It wasn't and after speaking to the manager we sat down to eat at 1945. At no point was the restaurant completely full. It was an unnecessary complication.
"
"
I am generally very happy with my stay and will be back. But I couldn't help noticing that the lobby and halways to the rooms did not represent the style of the rest of the hotel.
"
Tariq El Zein
17-Nov-2019
"
Beautiful hotel and friendly staff
"
"
Nice rooms, good leisure facilities, excellent service.
"
"
On arrival we felt the room was extremely hot and turned off all the heating but it remained very warm throughput the evening. The breakfast room we felt was too small to hold the volume of people there and we had to wait 30mins for seating. The staff were always courteous and pleasant and the food delicious.
"
Read more opinions