Official website
Book direct
Best rates when you book Direct!
Welcome to Boyne Valley Hotel and Country Club
**Please note that due to ongoing redevelopment our Pool, Sauna, Steam Room & Jacuzzi is closed.
The Fitness Suite is open.
**No lunch or evening dining options available until further notice, our team are happy to recommend restaurants/takeaways in the area**
**Bar available for drinks only**
Situated on 16 acres of beautifully landscaped gardens, The Boyne Valley Hotel is an elegent 19th Century Mansion which has been modernised to a comfortable home away from home whether you are travelling for business or leisure.
A warm welcome awaits you on arrival.
Check into one of our modern, stylish rooms and enjoy our eclectic style.
Enjoy a stroll in the gardens with beautiful mature trees.
---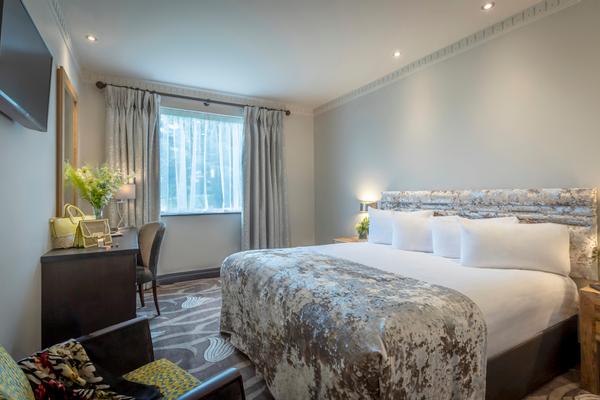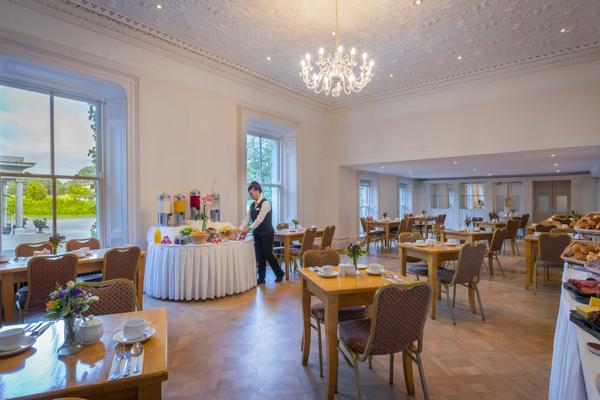 ---
Only 6 minutes from the M1 and 25 minutes from Dublin Airport, our hotel is the perfect base for exploring the beautiful Boyne Valley including the breath-taking UNESCO World Heritage site at Newgrange. These 5,000-year-old Neolithic tombs are older than the pyramids at Giza and a stunning feat of ancient engineering.
Enjoy all that Drogheda has to offer with a vibrant arts, culture and food scene. Make sure to visit St. Oliver Plunkett's Head in St. Peter's Church on West Street and capture a selfie at St. Laurence's Gate, our stunning 13th century Barbican. Play a round of golf at any of the stunning links courses on our doorstep including County Louth Golf Club, Seapoint and Laytown / Bettystown. Walkers adore trekking and hiking in the Boyne Valley with so much to see en route. Start your very own Camino voyage with the beautiful 25km Drogheda Camino looped walk.
---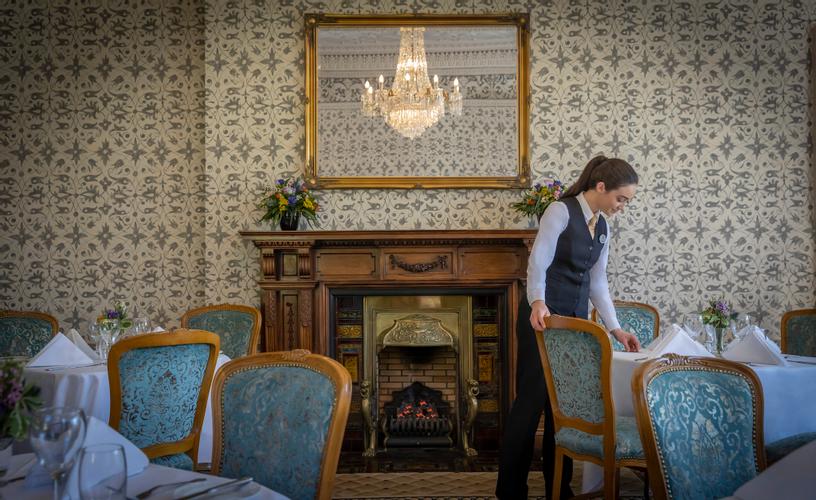 ---
Whether you're here for busy business meetings or a relaxing leisure break, the Boyne Valley Hotel is just right for you. Book your stay now and experience the warmth of our welcome for yourself!
---
Good to know
Just 45 minutes from Dublin City Centre and 25 minutes from Dublin Airport All rooms recently reburbished 
On site pool and leisure facilities
Check in Time: from 15:00 hours
Check out Time: Until 12:00 hours
---
Free WIFI
---
What our guests say
"
The service was exceptional. The staff friendly and courteous. My son and I were still on American time and woke up late for the breakfast which ended at 10. We arrived just after 10 and the doors were closed. A member of the staff I caught in the hallway, said "hold on a minute". They opened the doors for us, which was in itself very accommodating. But the thing most amazing is their attitudes could not have been any better throughout our breakfast. The front desk staff was also awesome and accommodating. There were no USB charging stations in the room, but the woman behind the desk gave me one to fit. The day before the man behind the desk recommended a great restaurant for us. The rooms were clean and perfect. The bathroom was clean as well. The grounds were great with the bridge over the water. We used the gym, and it was clean, and not crowded. The staff there was friendly but not intrusive. I would highly recommend this hotel for any stay in the area.
"
"
I enjoyed my stay at Boyne Valley, it was easy to get to, close to amenities. The hotel itself is gorgeous, the scenery around was lovely and it was lovely and quiet. We had a lovely room on the ground floor that had extra reception room inside. The rest of the hotel is currently being renovated so bear thay in mind however I am sure it will be fabulous once finished. Would 100 percent stay again.
"
"
Amazing place ! That's all I can say!?
"
"
My son and myself had a single Friday evening.stopover⁵enroute to the six nations game with Wales.we attended the ulster rugby versus connaght match in the kingspan stadium Belfast.as a consequence we didn't arrive at the hotel until 12.30pm.the night porter welcomed us and efficiently enabled us to get to our room in time for a little.the room was immaculate clean and very new looking.my only criticism was that it was difficult to reduce the temperature of the shower.a thermostat is available to modify room temperature .temperature.the beds were clean and very comfortable.reason I didn't give a 4 was due to the on availability of a cooked breakfast but the continental breakfast was very good. No complaints whatsoever.would definitely stay again and would definitely recommend it.grounds would look spectacular in spring and summer.very easy access off the M1 from North and south using map supplied by the hotel.thanks. Alan longman
"
"
Very comfortable staff, lovely staff
"
Read more opinions